Edwardsville Vinyl Fencing Services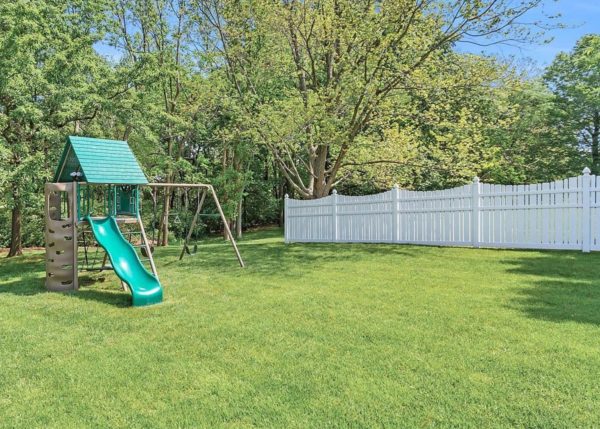 Are you looking for the privacy afforded by a traditional wooden fence but would like something that will last longer than 20 years? Look no further than Vinyl Fencing from Edwardsville Fence & Deck.
Vinyl Fencing is durable, eye-catching, and will last long enough that once it's installed you will never need to replace it.
To clean your new vinyl fence, all you need to do is spray it with your water hose.
With custom vinyl fencing from Edwardsville Fence & Deck, there is no need to worry about stain as vinyl will never lose its bright color, and you will never have to worry about termites or others pests degrading your material.
Vinyl Fences from Edwardsville Fence & Deck are professionally installed using the highest quality vinyl fence products available under the steady hand and watchful eye of our fine staff.
Our fence and deck contractors are #1 in the Edwardsville area because of their excellent work ethic and attention to detail when it comes to your fence and deck installation or repair.
When you hire us to install your custom vinyl fence or deck, we pride ourselves on treating you like family.
We provide professional vinyl fence installation in Edwardsville, Maryville, Bethalto, Alton, Glen Carbon, Granite City, Swansea, O'Fallon, Fairview Heights, Belleville, Shiloh, Collinsville, Caseyville and the surrounding areas in Illinois.
If we can help you with your vinyl fence installation or repair please contact us at 618-414-4232
OR
Fill out the form on this page for a free quote and our friendly, professional staff will get back with you soon.
NEXT > Wrought Iron Fencing