Edwardsville Privacy Fencing Services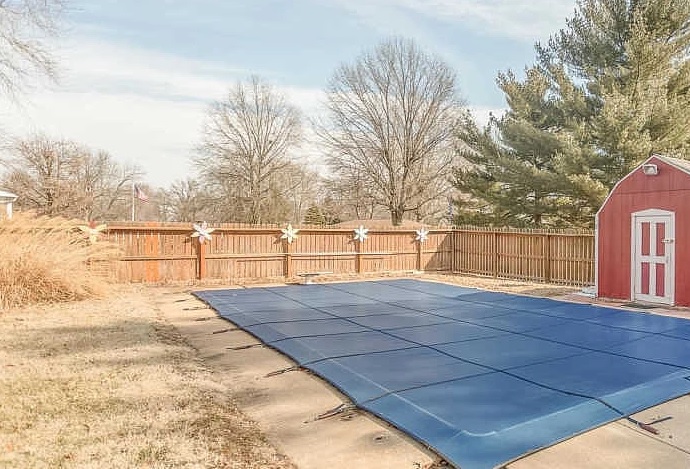 Are you in the market for a new cedar privacy fence or in need of replacing your old one? Does your fence need repair? Are you interested in a 6ft privacy fence, 8ft privacy fence, or 12ft privacy fence? Here at Edwardsville Fence & Deck, we do it all - from new custom privacy fence installation to repair of your current product.
Any fencing job you have we will be able to handle, whether you need panels replaced, boards repaired or replaced, or anything else fence related. We will take care of you with our quality, professional service. If we can help you, please call us at 618-414-4232.
Edwardsville Fence & Deck gives you plenty of options in privacy fence installation. A new fence will add a classy dimension to any yard or property be it residential or commercial.
Options for your fence are unlimited. You can choose a beautiful yellow pine or red cedar for your installation. It will bring a very natural looking beauty to your home or business with a warm, inviting look that will last for many years. One of the benefits of a cedar fence is the ever changing colors this beautiful wood will bring you over the years. If you prefer to keep the fresh-from-the-mill look longer we offer a sealant that can be applied to your fence to protect the wood from color changes.
There will be no need to replace a newly installed cedar fence from us anytime soon. Cedar fences can easily last up to 20 years before needing to be replaced.
Wood privacy fences are more affordable than privacy fences crafted from others materials and bring a beauty that's hard to capture by processed products.
Regardless of the style you'd like - traditional privacy fence, picket fence, decorative fence, ranch fence, or anything else fence related - we are your go to fence contractor!
Please fill out the form to get your free quote today and let us show you our quality service.
NEXT> Fence & Deck Repair