Edwardsville Professional Dog Pen Installation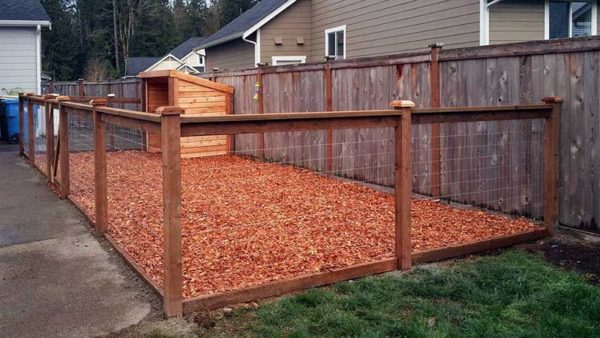 Are you looking for help creating a space for your pets to safely run and play? Look no further than the high quality dog pen installation from Edwardsville Fence & Deck Company.
At Edwardsville Fence & Deck, we understand our pets are important, and they need a place to run and play while their owners are away that won't create a problem or a safety hazard.
Let our professional installers build you a high-quality dog kennel custom fitted for your yard or property space that will not only protect your pet, but will also provide a great looking fence.
Edwardsville Fence & Deck Company uses only the highest quality materials for our dog run installations. Whether you choose a pen made from chain link, wood, or wire mesh you can rest assured it will be installed with durability in mind and it will be designed to keep your pet safe.
To get started installing your new custom dog pen, call us at 618-414-4232.
You can also fill out the instant quote form on this page and we will respond quickly to your request.
NEXT > Swimming Pool Fence