Edwardsville Custom Shade Structures - Pergolas & Gazebos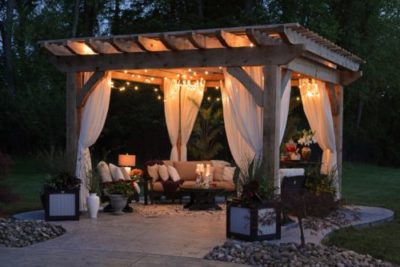 The outdoors are much more pleasant with the shade provided by one of our custom built pergolas, gazebos, or canopies.
At Edwardsville Fence & Deck Company, we only use the highest quality materials and our service is of the highest quality. We value each and every customer and operate with integrity.
If you're looking for a shade structure that will enhance your back yard and up the value of your property, look no further than a pergola or gazebo installation from Edwardsville Fence & Deck Company.
If we can help please call us at 618-414-4232
If you'd prefer to save time, fill out the form on this site and our friendly and professional staff will set an appointment with our representative where you can receive your free quote.