Edwardsville Deck & Patio Installation Services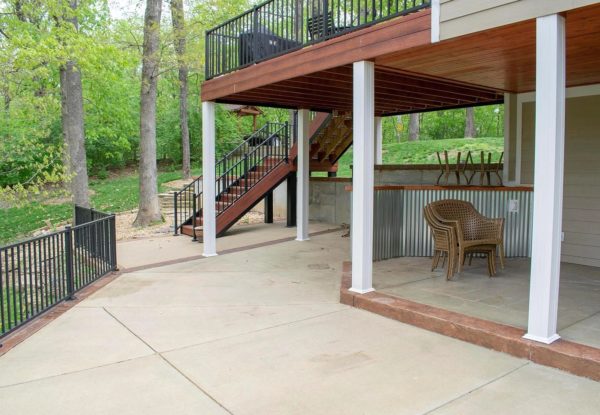 Do you like spending time outside? Do you like entertaining guests? Do you like enjoying peace and quiet, listening to the birds sing on a pretty day?
There's nothing quite like enjoying a gentle breeze and sunshine while sitting outside on your sturdy, high quality, attractive deck or patio built by Edwardsville Fence & Deck Company.
A high-quality custom deck or patio will set your house is a great investment in your property. Let our professional deck builders serve you today!
When you select contractors from Edwardsville Fence & Deck Company for your new deck or patio installation, we understand the trust you're placing in us to do the best job possible and we make it our mission to treat our customers like family.
Rest assured we use only the highest quality materials for a project that has our name on it, whether you choose a wooden deck, vinyl deck, composite deck, tiled or concrete patio, or additional custom outdoor structures, you can count on us to turn your backyard into the haven you desire.
In addition to new installation, we also offer repair and stain and seal services to restore and protect your investment.
If we can help, please call 618-414-4232
Or fill out the form on this website and our friendly, professional staff will set you up with a free quote.
NEXT > Outdoor Shade Structures